Wildones St. Charles Chapter signed a contract with August A. Busch WildLife Conservation Area to maintain 10 of their plant islands in the near vicinity of the Jim Tom Blair Conservation Building located at the Conservation Area. Over the past two years, the chapter has averaged about 120 hours of maintenance activities per year and has also worked closely with the Building supervision and consultants to install a new path and over 150 donated plants from Shaw Nature Reserve, and Missouri Wildflower Nursery Working closely with the Busch Conservation Area provides an income source for the organization as well as many educational and volunteer opportunities for the Chapter.
Applications are available yearly for the Landscape Challenge which is sponsored by Grow Native of Missouri (grownative.org). From the applications, a specific yard is chosen for a special formal display of native plants. The costs of the plants are funded by Grow Native and the design and installation is provided by the St. Charles Chapter WildOnes. Look for applications to be available in January and Installations to be completed by mid-September.
Native Landscape Grants for Nonprofits
Are you a nonprofit? Would you like to beautify your nonprofit property with native plants? St. Charles Wild Ones has an up to $250 grant for you to apply for. Grant will only pay for seeds and plants. Wild Ones Grant Application
Yard Tours
During the months of May through October, member yards are visited to view plantings and to learn what has worked well in their yards. These monthly "Garden Gatherings" have also been an excellent way to get to know fellow members. The gatherings usually take place the second Thursday of the month from 6:30 p.m. to approximately 8 p.m. If you are a Wild Ones St. Charles member and would like to offer your yard for a tour, please contact our president ([email protected]).
Winter Speaker Series
During the winter months of November through April, WildOnes St. Charles offers in-person or Zoom presentations related to our mission of encouraging native gardens in our local landscape. Presentation times are 6:30 p.m. to 8:00 p.m. on the second Thursday of each month.
Speaker's Bureau
Our chapter's primary goal is to provide opportunities to share information about native Missouri plants. To help insure that goal is met, the St. Charles Area Chapter is developing a series of presentations to introduce native plants as well as other relevant topics of interest. All speakers are Wild Ones members who are excited to share their knowledge with you!
Presentations are typically 45-60 minutes in length. A $50 speaker fee made to Wild Ones St. Charles Area is requested for any speaker reservation.
Programs currently available include: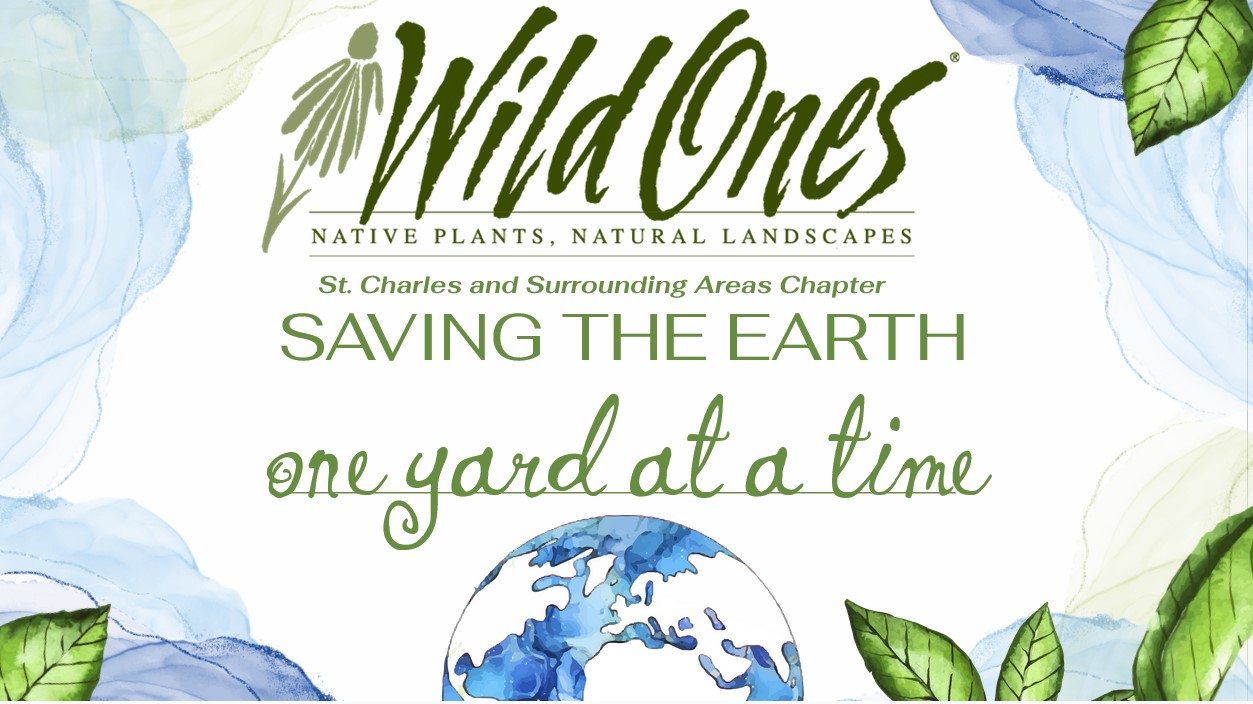 Native Gardening This presentation explains Wild Ones' background and mission, emphasizing the importance of native plants and the detrimental effects of invasive and non-native species. It provides practical tips and resources to help individuals incorporate native plants into their yards.
Nativars and Cultivars This presentation expands on the previous one by discussing the drawbacks of planting nativars and cultivars in yards, including how to identify them and avoid purchasing them at stores.
More presentations will be available soon! If you have a topic you would like to see, send your suggestions to us at [email protected]